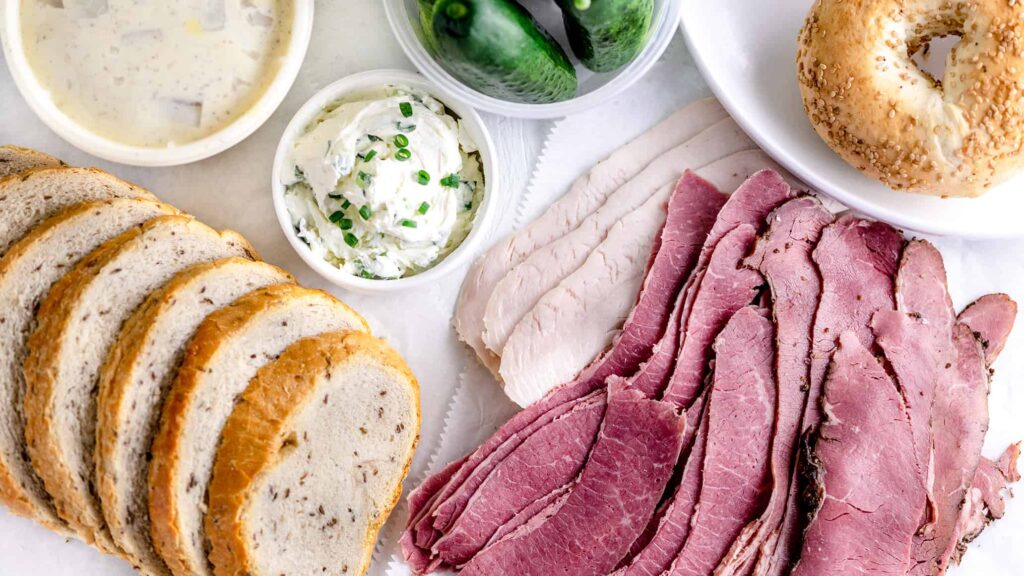 How much meat do I need?
When buying bulk meat for family gatherings, parties, and holidays, we're often asked how much meat someone should buy.
There are a few factors to consider when ordering bulk sliced meat:
Are you making sandwiches or serving dinner?
Will protein be the star of the show, or will there be lots of side items to fill the plate?
Our famous Reuben is made with 8 oz of meat!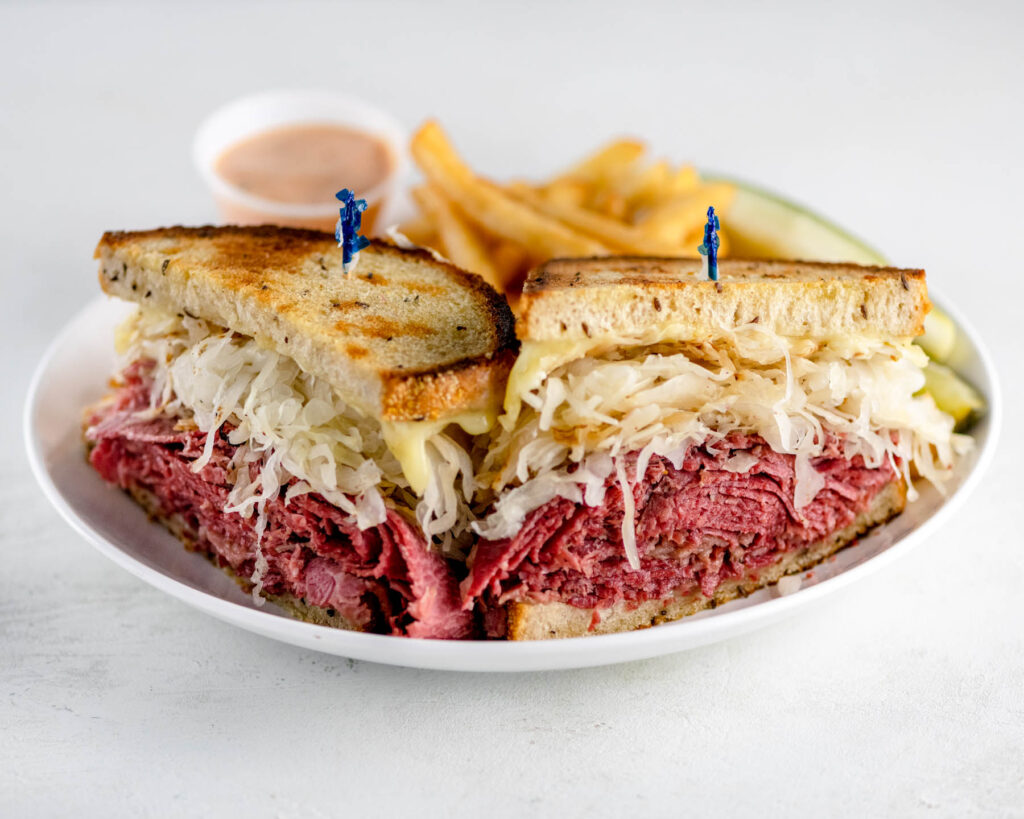 During Rosh Hashanah, Hanukkah & Passover, we get this question the most!
If you're serving a large family dinner with plenty of soups & sides, then we recommend 6 oz of meat per person.
4 oz of meat per person is on the light side
6 oz of meat per person is a good rule of thumb
8 oz of meat per person will ensure plenty of food for everyone
This also applies to making sandwiches!
How Much Lox Should I Buy?
Whether you're ordering lox for an event or to enjoy with your bagels all week, we recommend 3 slices of lox per person. Our hand-sliced lox varies in size and weight, but 4-5 slices average a 1/4th of a pound at our deli.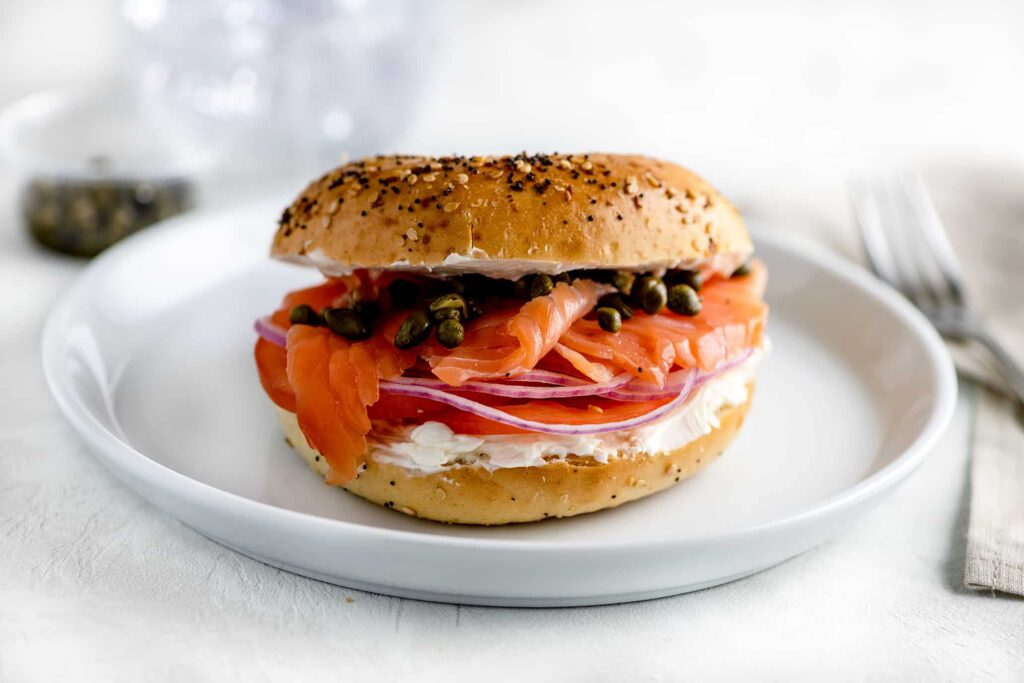 Ordering bulk meat & lox for delivery
Did you know that we can deliver all of your bulk deli meats, cheeses, bread, and bagels right to your door? Everything from sandwiches to deli items is available through Doordash and Uber Eats!
Order online for fast & easy pickup
Order everything you need to make great sandwiches or a family dinner online! By ordering online, we'll have everything ready before you arrive. Just give us 20-25 minutes to prepare your order. You can even schedule your order in advance through our website. It couldn't be easier 😄
Call or email us with any questions!