Our New York-style deli ships in the BEST BAGELS from New York & bakes them fresh in Frisco, TX! We ship in frozen NY bagels every week. It takes 10 minutes to bake you as many bagels as you need. Or buy them frozen and make fresh bagels at home all week!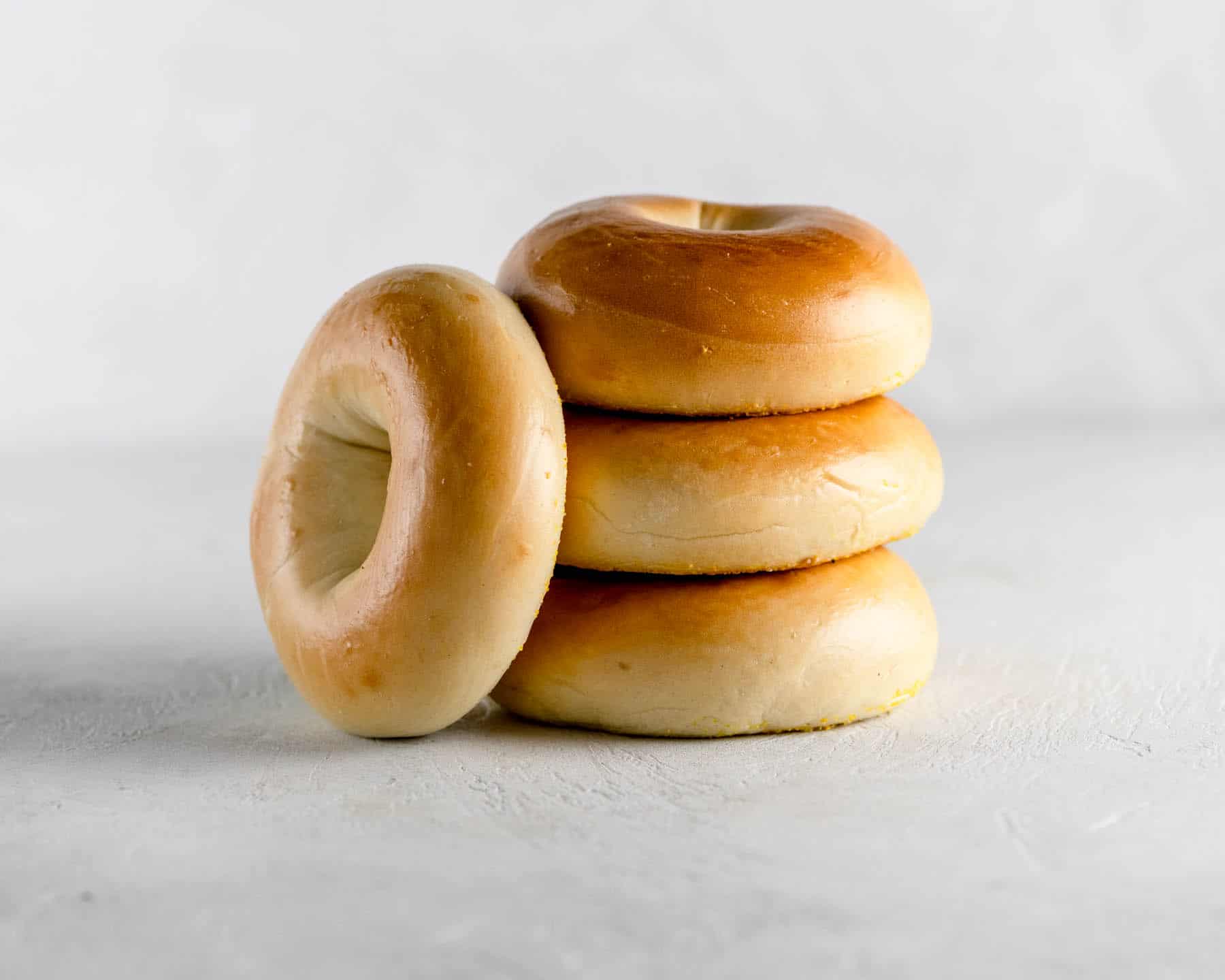 Many people claim to make New York bagels but unless they're shipping in NYC water then they're NOT real New York bagels.
Our bagels are TRUE NEW YORK BAGELS!
Every week we ship in 8 flavors of frozen NY bagels.
PLAIN | EVERYTHING | ONION | EGG | SESAME | POPPY | CINNAMON RAISIN | WHEAT
We always recommend ordering bagels online or calling in your order right before you head to the deli for FAST PICKUP!
It takes 10 minutes to bake as little or as many bagels as you need. So order 10 minutes in advance to avoid waiting! Though walk-in orders are very welcomed!
We sell frozen bagels!
Many of our guest order a month's worth of bagels frozen from us so they can make fresh bagels whenever they want. Simply take our bagels straight from your freezer and bake them for 10 minutes at 350 degrees for a perfect outer crust. It's so easy!
We deliver freshly baked & frozen bagels!
Want fresh bagels but can't leave home or the office?
We'll bring them to you! We deliver fresh & frozen bagels, cream cheese, true New York Lox, and our FULL menu with Uber Eats & DoorDash.
Get your NY Bagels from us!
Getting and gifting premium NYC goodies is effortless. Skip shipping in New York bagels, bread, and meats. We've got you covered! Stop by our deli to grab everything you need.
FLAVORED CREAM CHEESE
We have five flavors of homemade cream cheese schmears.
Get as little or as much as you'd like!
PLAIN | CHIVE | VEGGIE | STRAWBERRY | LOX SPREAD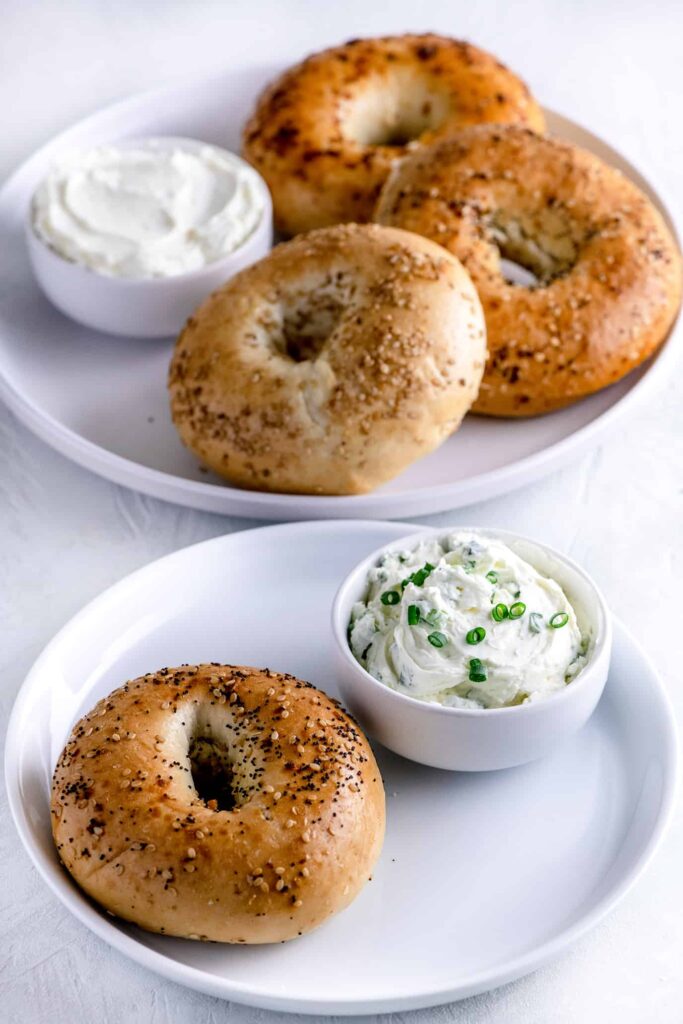 new york nova LOX
We fly in Nova lox & whitefish salad from Brooklyn, NY. Every week we drive to the airport, pick up our order, then hand slice lox to bring you the ultimate New York bagel and lox! There is nothing better than a fresh bagel with premium lox!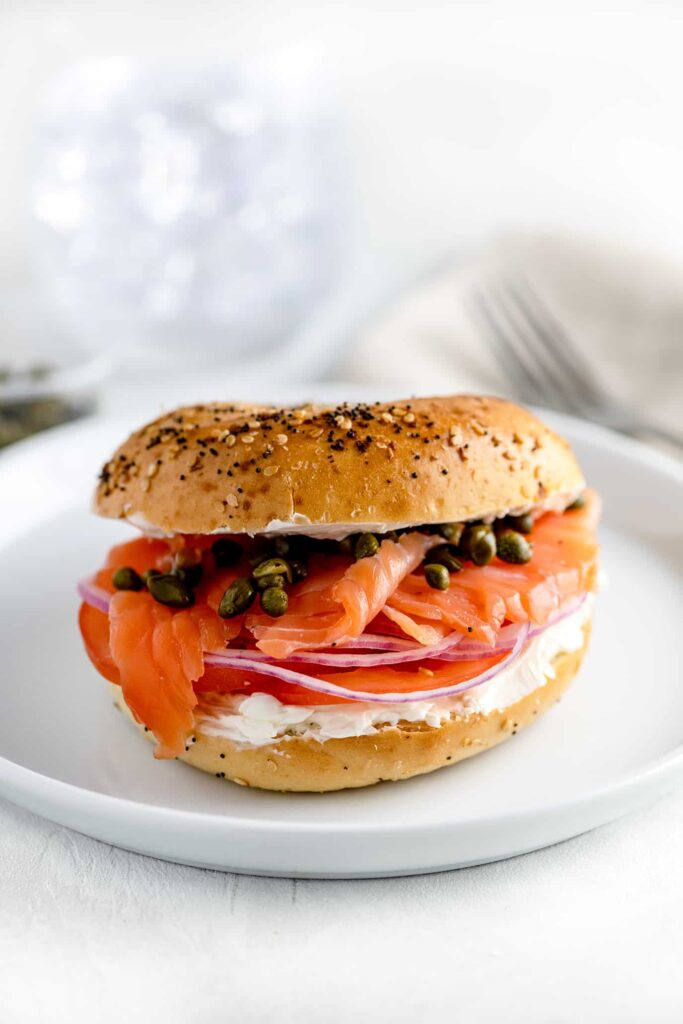 We only serve fresh bagels.
Every morning we start the day with a fresh tray of bagels. Whatever doesn't sell gets tuned into bagel chips!